Lookup Sheriff Records on Inmates in Travis County. Results Include: Arrest Records, Booking Number, Booking Date, Arresting Agency, Facility, DOB, Race, Fines, Charges, Sentence, Disposition, Mugshot
Looking For A Licensed Bail Bond Agent in Travis County?
Freedom Bail Bonds - Austin
home 900 Congress Ave Suite M-150, Austin, TX 78701, USA
phone (512) 481-0000
I would like to thank Valerie Arnold for helping me get though this unfortunate event. She was kind, real and so so helpful. Thank you Valerie for helping me smile and laugh as it was much needed in this time of need. Your service was greatly appreciated!
Valerie is ABSOLUTELY AMAZING! She has been thorough, transparent, and honest during this stressful process but if I have to deal with this situation I would definitely prefer having someone like Valerie by my side assisting me. She deserves a BONUS!!! 🙂
Really great service Ms. Valerie Arnold help me out ALOT!!! I didn't know what to do and she got me the bond that got me out of jail. When the judge kept shutting me down she kept pushing. Ms. Arnold needs to make top boss. Thank you alot
TRAVIS COUNTY Address

Travis County Jail
P.O. Box 1748
Austin, TX
78767
TRAVIS COUNTY Statistics

According to the latest jail census:
Average Daily Inmate Population: 2627
Inmate Capacity: 2495
Year Constructed: 1977
Full-Time Staff: 1367
Total Staff Salaries: $50,155,785
Phone:(512) 854-9889
Travis County, TX Offense Statistics
Violent Crime
613
Murder and Non-Negligent Manslaughter
4
Rape (revised and legacy definition)
61
Robbery
56
Aggravated Assault
492
Property Crime
3,129
Burglary
840
Larceny-theft
2,074
Motor Vehicle Theft
215
Arson
23

Data Source: FBI Uniform Crime Reporting (UCR) Program – Offenses Known to Law Enforcement by Metropolitan and Nonmetropolitan Counties, 2015

Note: The data shown in this table does not reflect county totals but are the number of offenses reported by the sheriff's office or county police department
Monday, October 22nd, 2018 at 2:13am
@SallyTCSheriff emphasized progress thru partnership at the Mexican Consulate's first annual Domestic Violence Awareness Week Ceremony. https://t.co/i5X2m5KqN6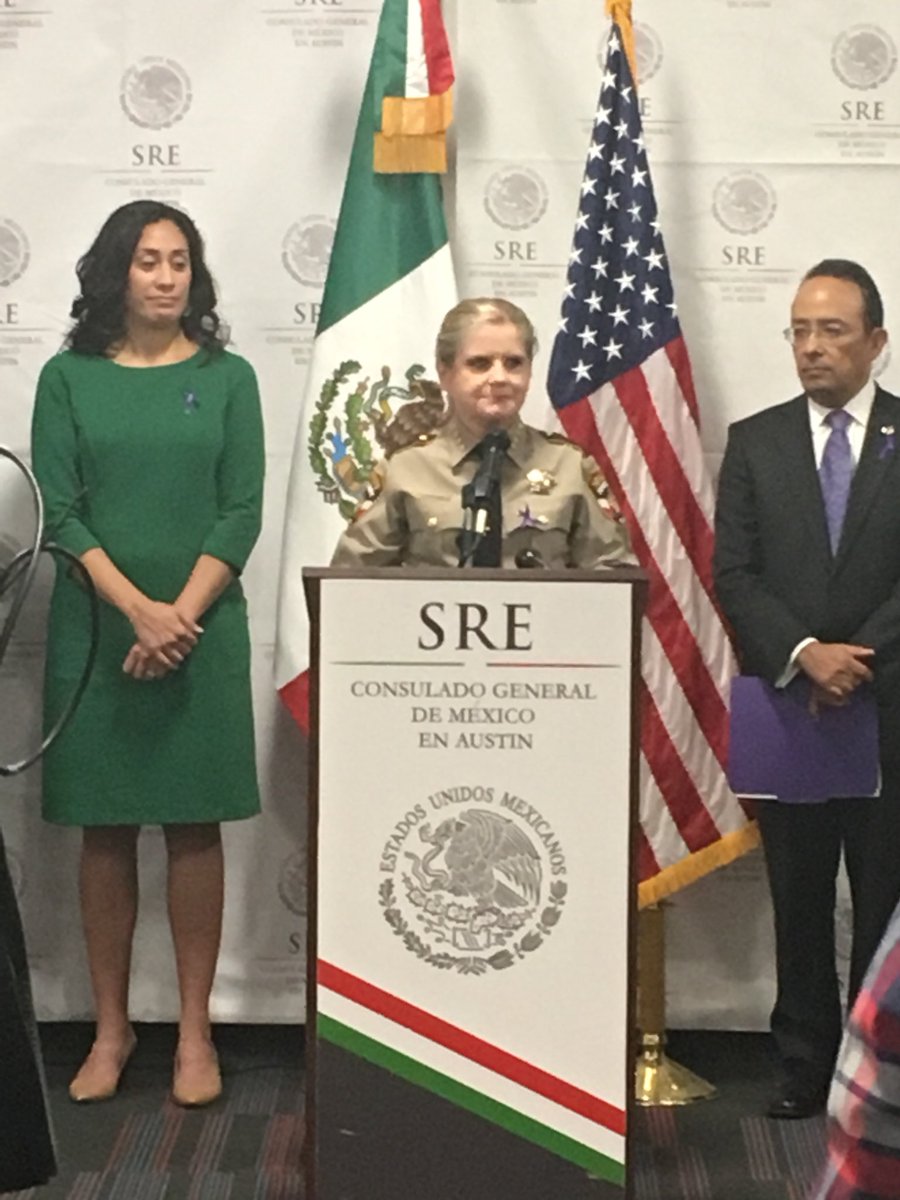 Monday, October 22nd, 2018 at 1:18am
Inmates in our jail facilities have clean drinking water. https://t.co/mhzxcf8AXh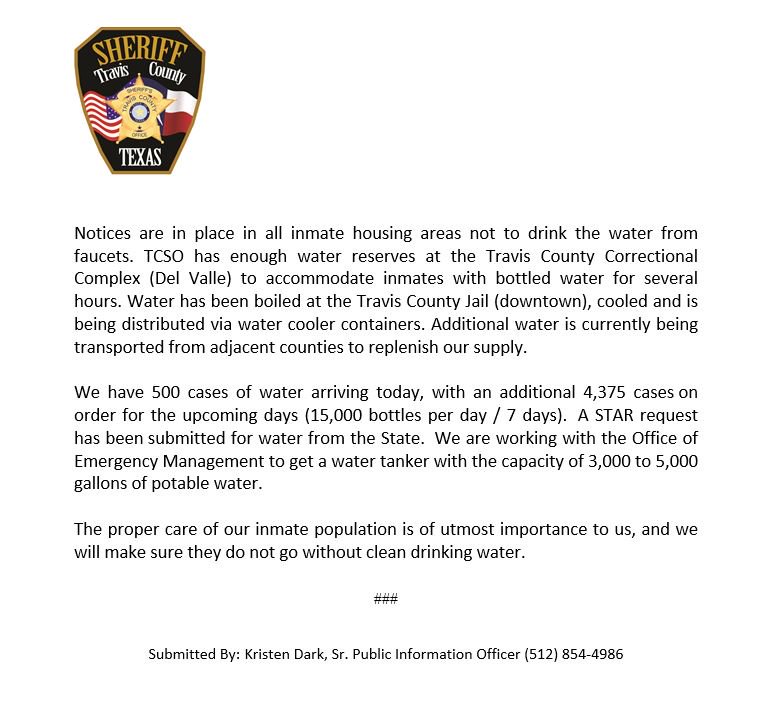 The official page of the Travis County Sheriff's Office.
Travis County Sheriff's Office
Monday, October 15th, 2018 at 3:34am
Why We Teach Teens About DV
The majority of all victims of domestic violence are women, ages 18-24. It's imperative we educate young men and women about healthy relationships. Each year...